For those who wish to eat "Bio" we suggest you some addresses in the surroundings.
In Amboise pedestrian street (Rue Nationale), you'll find many food shops such as : cheese dairy, butchers and  charcuterie, vegetables and fruits, breads, very famous patisseries and ice creams.
One of the most famous is Bigot
(https://maison-bigot-amboise.com/)
one of the oldest addresses in Amboise, still in the same family since more than a century! You can take away patisserie and chocolates or have a cup of tea or café liégeois in their shop. Their candied chesnuts are one of the best I ever tasted!
KLEM Boulangerie




Lussault sur Loire
300m from the cottage
WEDNESDAY & FRIDAY
4.30 pm => 6.30 pm
ON RESERVATION
Clément :
+33 6 30 00 22 98
13 Rue Vallée Saint-Martin, 37400 Lussault-sur-Loire
Amboise market
The weekly markets of Amboise take place on the market square, on the banks of the Loire,
on Friday and Sunday mornings from 8am to 1pm
Nearly 90 traders are present on the Friday market, and nearly 200 on the Sunday market.
Place du marché
37400 Amboise
Biolinet
60 bis quai Albert Baillet à Montlouis sur Loire.
Open Tuesday to Friday from 10am to 1pm and from 2pm to 7pm and Saturday from 9am to 1pm.
Boulangerie La Clef des Champs
Great choice of organic breads, pastries and cakes
99 rue Nationale à Amboise
+33 2 47 57 02 62
Open Tuesday to Saturday from 7.15am to 1.15pm and from 3.15pm to 7.15pm.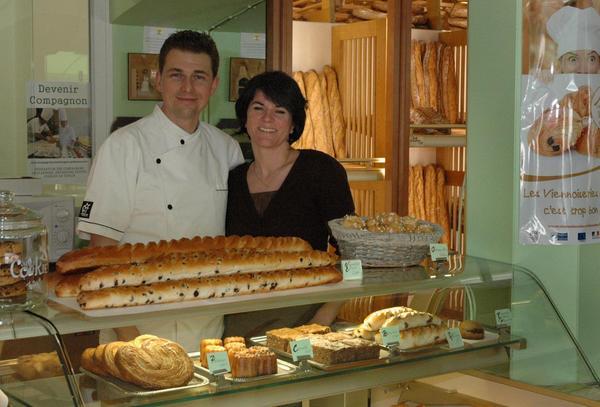 Au Cours des Halles
Primeur, Cheese...
62 r Nationale, 37400 Amboise
Opening hours
Monday: 8am to 12.30pm
Tuesday to Saturday: 8am to 12.30pm and 3pm to 7.30pm
Sunday: from 8am to 1pm
Marché à la ferme du Biotope
very local and organical famers products (vegetables, eggs, cheese, poultries, bread, flour...) .
Walking (30min) or cycling distance (15min) (2,5kms from the cottage)
1bis Grande rue à Montlouis-sur-Loire,
every wednesday from 4pm to 7pm
La Vie Claire
5, rue Marie de Lorraine
37700 La Ville-aux-Dames
+33 2 47 63 21 41
Monday 2pm . 19h00
Tuesday to Friday 9h30 . 19h00
Biocoop Amboise
-
65 rue Etienne Jean-Baptiste Cartier
37400 Amboise
Cet article est également disponible en : French